Voice Activated LED Mask 🔥 50% OFF - LIMITED TIME ONLY 🔥
Light up your life with our voice activated LED mask!
Our facemask will simulate your voice as you speak!
Our sound reactive masks will activate several fun colourful LED animations when the correct words are spoken.
And display a default smile when the user is silent.
Stand out from the crowds with our breathable face masks!
FEATURE
✅ 𝗟𝗼𝗻𝗴 𝗟𝗮𝘀𝘁𝗶𝗻𝗴 𝗖𝗼𝗺𝗳𝗼𝗿𝘁
Our breathable face masks are lined with soft high-quality cotton inner layer and features adjustable ear loops!
✅ 𝗟𝗶𝗴𝗵𝘁 𝗨𝗽 𝗧𝗵𝗲 𝗥𝗼𝗼𝗺
Perfect for all occasions such as offices, parties, holidays, high school and elementary schools.
Also makes an amazing gift!
✅ 𝗔𝗺𝗮𝘇𝗶𝗻𝗴 𝗕𝗮𝘁𝘁𝗲𝗿𝘆 𝗟𝗶𝗳𝗲
Our black LED face mask fully charges in just 3-4 hours and will last up to 10 hours!
Charge your face mask anywhere with the included USB charger.
✅ 𝗔𝗻𝗶𝗺𝗮𝘁𝗶𝗼𝗻 𝗪𝗼𝗿𝗱𝘀
The smart luminous funny face mask will display animations when the following words are spoken.
Otherwise when the user is silent, a default LED smile appears.
✅ Safe Filters & Comfy Materials
➤ Removable PM2.5 filters. Blocks airborne particles that might otherwise sneak through fabric.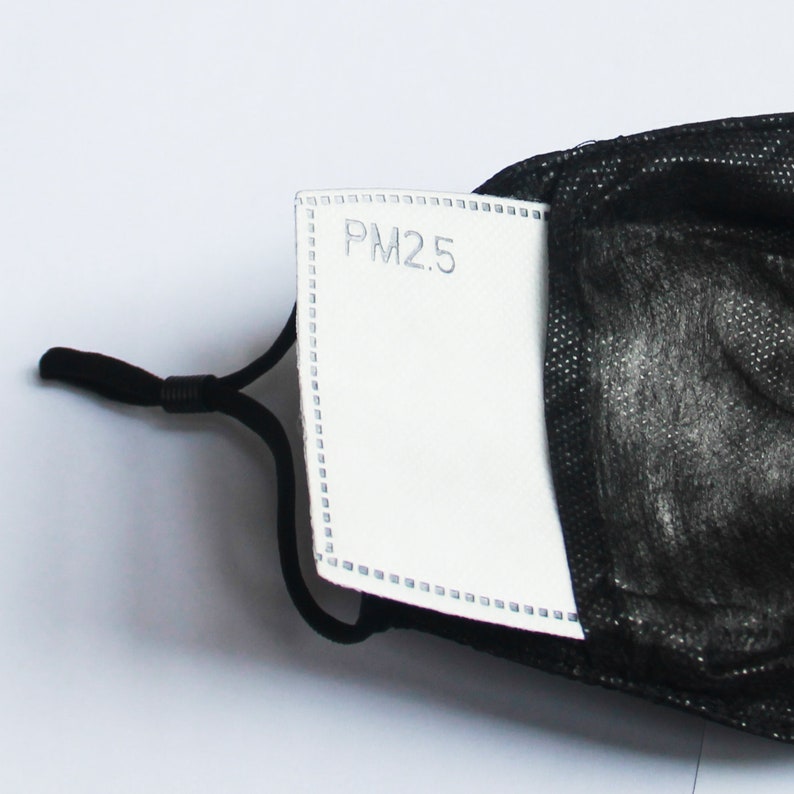 ➤ A non-irritative inner layer. Keeps you comfortable for when you have to wear a mask for a long time.
➤ Breathable, lightweight materials. Keeps fog out if you wear glasses.
SPECIFICATION
Battery Capacity: 450mAh
Input Voltage/Current: 5V/1A
Display Size: 6 x 1.3inches / 150mm x 33mm
Charging Protection: Mask shows charging battery pattern & turns off when fully charged
PACKAGE INCLUDE
1 * Voice Activated LED Mask
1 * Gasket
1 * USB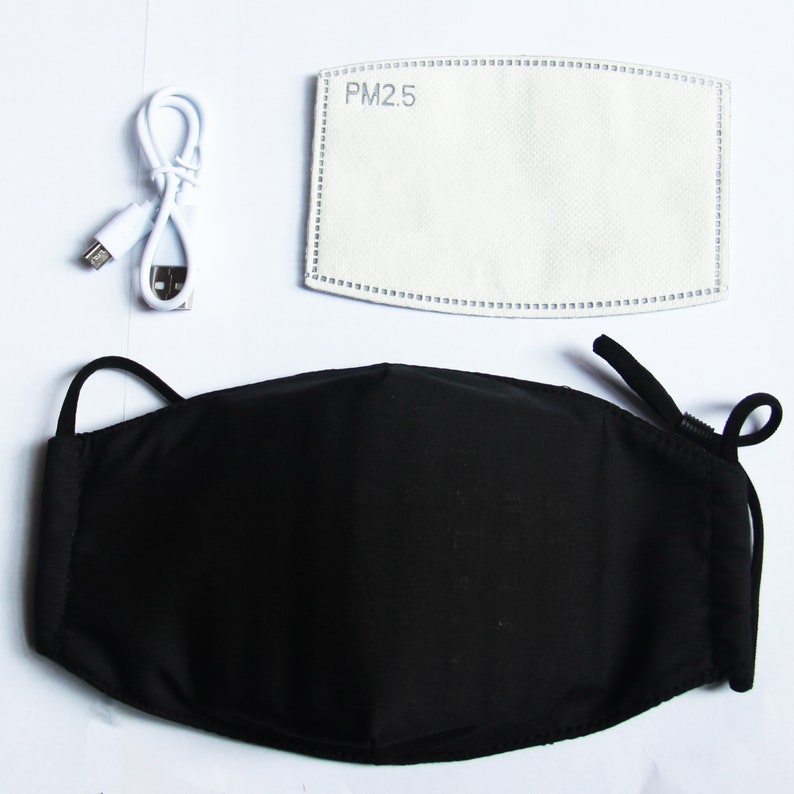 GET YOURS NOW!